Public beach, docks, fishing pier, Boat Ramp w/ parking +++

PO Box 67
Akeley, MN 56433
Phone - 218-252-4570
Email - camp@akeleymn.com
Located just off the Heartland Trail within walking distance to downtown Akeley. Gas, Churches, Cafes, Groceries, Entertainment (LIVE THEATRE), Golf course within 6 miles, Great Fishing, 4 Wheeling, Hiking, Biking, 100's of lakes with-in 20 miles and much more. Front door to the Paul Bunyan State Forest. Close to Shingobee Recreational Area. Headwaters to the great Crow Wing River State Water Trail.
---
The Akeley Paul Bunyan Historical Museum is located on Main Street immediately behind the large statue of Paul Bunyan. The Museum was opened in 1984 and contains an interesting collection of pictures and artifacts portraying the early Akeley history when the largest sawmill in the state was located here and the population was between 3,000 and 4,000. The Museum is open daily from noon until 4:00 p.m. during the summer months from Memorial Day to Labor Day. It is supported solely by donations from individuals and organizations.
---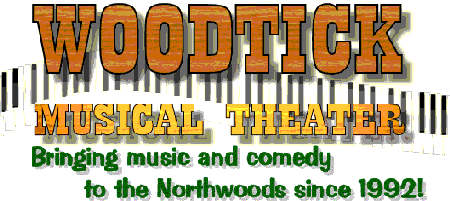 ---
The Martineau Off-Highway Motorcycle Trails include two loops totaling 105 miles. The trails are located in the southern unit of the Paul Bunyan State Forest. The land is very rough and hilly. State forest trails are multi-use. Please use caution.
Location
Hubbard County County North of Akeley on Hwy 64 5.5 mi to trail marker (loop 1 is on the W, loop 2 is on the E).
MN DNR T & W
Bemidji Area Office
(218) 308-2367
---

The Lake Country Scenic Byway
The Lake Country Scenic Byway is an 88-mile corridor along Highway 34 selected by a state commission for scenic, cultural, historical, natural, recreational and archaeological qualities of interest to travelers.
---
---

---
In Akeley there is a nice Trail Head and Rest area with Parking, tables, etc.
For more Visit Heartland State Trail
Heartland and Paul Bunyan State Trail Virtual Tour
---
Paul Bunyan State Forest's 115,113 acres feature a terrain that's rough and hilly, with many tiny ponds and bogs, hundreds of miles of trails among pine forests makes it one of premier state forest destinations.
Visitors choose among Paul Bunyan State Trail, North Country National Scenic Trail, Martineau OHM Trails, and Round River Drive ATV Trail to explore. Gulch Lake and Mantrap Lake campgrounds and Day-Use Area can serve as handy overflow campgrounds or as a great alternative to the more developed and heavily used Itasca State Park
---
Established in 1891, Itasca is Minnesota's oldest state park. Today, the park totals more than 32,000 acres and includes more than 100 lakes. Walk across the mighty Mississippi as it starts its winding journey 2,552 miles to the Gulf of Mexico. Stand under towering pines at Preacher's Grove. Visit the Itasca Indian Cemetery or Wegmann's Cabin, landmarks of centuries gone by. Camp under the stars, or stay the night at the historic Douglas Lodge or cabins. Explore Wilderness Drive past the 2,000-acre Wilderness Sanctuary, one of Minnesota's seven National Natural Landmarks.
---
4 miles East of Akeley, The Forest boundary encompasses about 1.6 million acres, of which about 665,000 acres are managed by the USDA Forest Service. Aspen, birch, pines, balsam fir, and maples blanket the rolling uplands of the forest. In between, water is abundant, with over 700 lakes, 920 miles of rivers and streams, and 150,000 acres of wetlands. The forest landscape is a reminder of the glaciers that blanketed northern Minnesota some 10,000 years ago.
---
NORTH COUNTRY TRAIL
About our trail segment:
The Itasca Moraine Chapter covers 75 miles of the North Country Trail in Minnesota between Cass Co. 125 within the Chippewa National Forest and a point within Itasca State Park defined as the intersection of the Eagle Scout (NCT host trail) and Nicollet Trails. This boundary was established commensurate with the establishment of the Laurentian Lakes Chapter.  Check out an interactive map of our trail segment.  For more info on our activities, visit our Meetup group.