Abigail's Attic Antiques & Collectibles

A wide Variety of Vintage, New Collectibles & Gifts & other Fine Things

Intersection of State Hwy 34 & 64 in Akeley, MN.

For the e-collectic, the funky & serious collectors, thousands of quality, unique& some one-of-a-kind treasures.
An unforgettable cheerful shop, you'll want to frequent often. New Items Added Daily.
Also Some Superb Consignments, MN Artisans Finds & Christmas Closet.
Open May 1-Dec. 8: Mon.-Fri. 9:30-5:30
(Closed every other Sun., Mon, & Tues.)
Sat. close at 4:30, Sun. 12:30-3:30
Seasonal Hours Start October 1st
www.abigailsatticantiques.com
612-720-8833
28 E. Broadway (Hwy. 34), Akeley

Phone: 612-720-8833

info@abigailsatticantiques.com

Web Site: www.abigailsatticantiques.com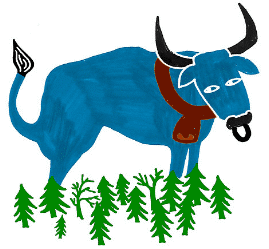 Blue Ox Antiques and Furniture Restorations

Baseball cards - Antique furniture
restored and unfinished old farm implements
for decoration - limited edition wildlife prints,
Ray Orosz, Les Kouba, etc.
Signage cast iron toys & lots more.
Also, in my Restoration Bussiness I can
restore just about anything made out of wood
at reasonable prices - free estimates
give me a call or stop in.
Junct. 34 & 64 downtown Akeley MN
Phone - 320 333 9517